No vendor lock-in open source environment
Leverage your existing hardware, virtualization and storage. Map data centers, racks and servers to zones and pods.
User friendly software interface
Purpose built easy to use for both system administrators and well as DevOps teams.
DevOps agile cloud infrastructure 
Spin up and tear down development and QA test environments in minutes for quicker time-to-market for both internal and commercial applications. Open REST based APIs allow ease of integration with automation tools (i.e. Ansible, Puppet, Chef, and Terraform).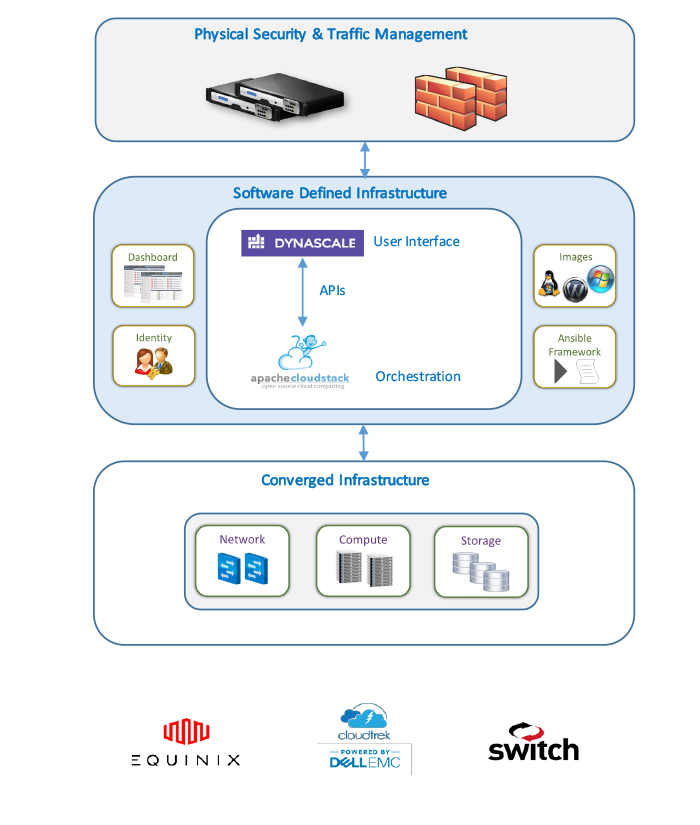 Application-centric for any workload
Run production workloads, including vGPU-based 3D graphics applications, with enterprise-grade plugins to NetScaler or F5 load balancers.
Quota-based resource governance 
Plan and allocate resources according to changing demands.
Monitor infrastructure usage 
Provide users real-time visibility and produce historical usage reports.
Environment can scale to thousands of physical hosts. Hosts can be clustered by hypervisor type including bare metal and still managed by one console.